Scented Candle, Natural Wax, CRANBOURN® White Glass
English Garden Party™, light floral notes evoking an English country garden on a heady summer evening.
Read more...
English Garden Party™, light floral notes evoking an English country garden on a heady summer evening.
Our luxury hand-poured scented candles are made using the finest botanicals and essential oils combined with our Bees & Botanicals™ wax: our blend of 100% natural, sustainably harvested vegetable and beeswax for the ultimate clean natural burn. Say no to burning paraffin/mineral waxes.
Discover scents designed to become timeless modern classics. All our sustainable luxury products are inspired by nature and our travels and thoughtfully crafted by our expert perfumers. CRANBOURN® supports bee and pollinator conservation. We are certified and accredited by B Corp, Leaping Bunny (Cruelty-Free International) and the Vegetarian Society.
Each fragrance candle comes in an elegant, understated decorative glass vessel hand-finished by our master artisans, making it a timeless home accessory.
Our sophisticated home scent Collections will elevate your interior spaces and are designed to Revitalise, Entertain, or Inspire. Create your olfactive Atmospheres™ to enrich body and soul.
All CRANBOURN® products are thoughtfully designed and handcrafted in England. All our packaging is manufactured from sustainable sources, FSC Certified, and made in the UK. You can find out more about our product design and manufacturing ethos here. #AnotherWay
Show Less
This product is available pre-release and expected by October 2023
Handcrafted in the UK with natural reeds

Complimentary delivery for orders over £70* UK Mainland only

Complimentary gift voucher for orders over £70
Sustainability + B Corp
Soft floral notes evoke an English country garden. A delicate bouquet of dewy rose and lily complemented by top notes of violet, cyclamen and lemon, with heart notes of violet, geranium and lavender, resting on a base of patchouli and musk.
Useful links:
Oriental botanicals & fragrances
Learn about Olfactory Journeys
Choose a safe place in your home for your CRANBOURN® diffuser, out of the reach of animals and children. Do not place your diffuser directly on polished or painted surfaces. Place the reeds inside the diffuser oil container to begin using your diffuser. When you notice the fragrance is fading, flip the reeds carefully over a sink to ensure no oil spills out.

To get the most life out of your CRANBOURN® diffuser, click here for full care instructions.

UK orders placed before 13.00 pm Monday – Thursday will be delivered the next working day. For Northern Ireland, the Channel Islands and some Highland addresses, orders will take 1-2 working days to arrive. We will inform you if the shipment is due to take longer – you can find out more about our Shipping policy here.

English Garden Party™

Quintessentially English tunes curated to enhance those magical long summer evenings. A mix of electronic, nu disco, UK garage, jungle and more, it's the perfect soundtrack for entertaining or sipping wine at dusk.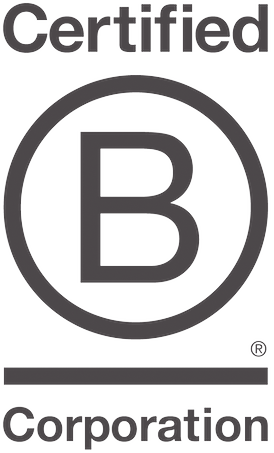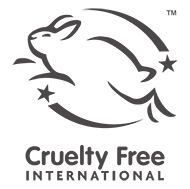 Sustainable Luxury
Our select group of Master Perfumers have over a century of combined perfumery experience, and have worked with some of the most famous global luxury brands. Using their incredible wealth of experience, we handcraft luxury fragrances from the finest quality ingredients from around the globe.
CRANBOURN® is a member of The Fragrance Foundation, an esteemed and globally respected organisation founded by Chanel, Elizabeth Arden, Coty, Helena Rubinstein and Guerlain. We combine tradition and innovation with authenticity to deliver a superior experience, whilst always remaining mindful of social and environmental considerations.
Sustainably Sourced
We started CRANBOURN® with a firm and unwavering idea in mind: to create a luxury fragrance company that would operate differently to other luxury goods companies. Our mission is to help our customers buy luxury fragrance and wellbeing products in a more sustainable way, giving them freedom of choice and the ability to be a conscious consumer.
As a B Corp business, we have ensured our luxury products are transparent and ethical throughout their life cycle. Our products are Leaping Bunny, Vegetarian Society and FSC certified.
Ethical & Innovative
CRANBOURN® is influenced by both the best of tradition and new ideas from around the world, brought together by our open-minded team of perfumers and designers.
Our talented team of Master Perfumers have varied skills and passions. Some have fascinating traditions going back many generations, whereas others are innovators and inventors with a modern take on conventional ideas.
Based in vibrant, cosmopolitan and culturally diverse London, we thrive off the buzz and atmosphere of this world-leading creative hub to create our luxury products.