Difusor de fragrância de luxo, giz branco
Moments in Mauritius™ is a heady tropical floral scent evoking tranquil Mauritian island gardens and coral sands.
Consulte Mais informação...
Moments in Mauritius™ is a heady tropical floral scent evoking tranquil Mauritian island gardens and coral sands.
Our luxury reed fragrance room diffusers contain the finest botanicals and essential oils. The diffuser is crowned by ten natural rattan reeds, which fully absorb our scented oils to provide a constant fragrance flow.
Nossos difusores de fragrância vêm em um recipiente de vidro decorativo elegante e discreto, com acabamento à mão por nossos mestres artesãos, tornando-os um acessório doméstico atemporal.
Nossas sofisticadas coleções de aromas para casa elevarão seus espaços interiores e são projetadas para revitalizar, entreter ou inspirar. Crie suas Atmosferas olfativas™ para enriquecer o corpo e a alma.
All CRANBOURN® products are thoughtfully designed and handcrafted in England. All our packaging is manufactured from sustainable sources, FSC Certified, plastic-free, and made in the UK. You can find out more about our product ética de design e fabricação aqui.
Show Less
Este produto está disponível em pré-lançamento e esperado por
Feito à mão no Reino Unido com palhetas naturais

Entrega gratuita para encomendas superiores a 70€* Apenas Reino Unido Continental

Vale-presente de cortesia para pedidos acima de £ 70
Sustentabilidade + Empresa B
Moments in Mauritius™ is a heady tropical floral scent that evokes tranquil Mauritian island gardens and coral sands. Clean top notes of petitgrain and lime blend effortlessly into the heart of ylang-ylang, jasmine and orange flower, settled on a cedarwood and musk base.
Links Úteis:
Floral botânicos e fragrâncias
Conheça as Jornadas Olfativas
Escolha um lugar seguro em sua casa para o seu CRANBOURN® difusor, fora do alcance de animais e crianças. Não coloque seu difusor diretamente em superfícies polidas ou pintadas. Coloque as palhetas dentro do recipiente de óleo do difusor para começar a usar seu difusor. Quando você perceber que a fragrância está desaparecendo, vire as palhetas cuidadosamente sobre uma pia para garantir que nenhum óleo seja derramado.

Para tirar o máximo proveito do seu CRANBOURN® difusor, clique aqui para instruções completas de cuidados.

Pedidos no Reino Unido feitos antes das 13h de segunda a quinta-feira serão entregues no próximo dia útil. Para a Irlanda do Norte, Ilhas do Canal e alguns endereços das Terras Altas, os pedidos levarão de 1 a 2 dias úteis para chegar. Iremos informá-lo se o envio demorar mais - você pode saber mais sobre nossa política de envio aqui .

Momentos nas Maurícias™

Precisa de uma pausa luxuosa? Deixe-nos levá-lo para as praias de areia de coral das Maurícias e mares cintilantes com músicas descontraídas e sons tropicais e meditativos. Sente-se e vibre com uma mistura de reggae, sega, afropop, afro beats e muito mais.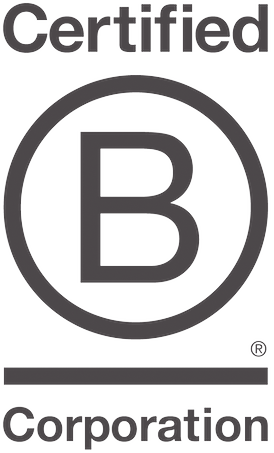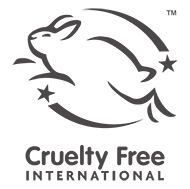 Outros produtos para desfrutar
Luxo Sustentável
Nosso seleto grupo de Mestres Perfumistas tem mais de um século de experiência combinada em perfumaria e trabalhou com algumas das marcas de luxo mais famosas do mundo. Usando sua incrível riqueza de experiência, fabricamos fragrâncias de luxo com os melhores ingredientes de qualidade de todo o mundo.
CRANBOURN® é membro da The Fragrance Foundation, uma organização estimada e respeitada globalmente fundada por Chanel, Elizabeth Arden, Coty, Helena Rubinstein e Guerlain. Combinamos tradição e inovação com autenticidade para oferecer uma experiência superior, sempre atentos às considerações sociais e ambientais.
Origem sustentável
Começamos o CRANBOURN® com uma ideia firme e inabalável em mente: criar uma empresa de fragrâncias de luxo que operasse de forma diferente de outras empresas de artigos de luxo. Nossa missão é ajudar nossos clientes a comprar fragrâncias de luxo e produtos de bem-estar de maneira mais sustentável, dando-lhes liberdade de escolha e a capacidade de serem consumidores conscientes.
Como uma empresa B Corp, garantimos que nossos produtos de luxo sejam transparentes e éticos ao longo de seu ciclo de vida. Nossos produtos são certificados Leaping Bunny, Vegetarian Society e FSC.
Ético e inovador
CRANBOURN® é influenciado tanto pelo melhor da tradição quanto pelas novas ideias de todo o mundo, reunidas por nossa equipe de perfumistas e designers de mente aberta.
Nossa talentosa equipe de Mestres Perfumistas tem habilidades e paixões variadas. Alguns têm tradições fascinantes que remontam a muitas gerações, enquanto outros são inovadores e inventores com uma visão moderna das ideias convencionais.
Com sede em Londres vibrante, cosmopolita e culturalmente diversificada, prosperamos com o burburinho e a atmosfera deste centro criativo líder mundial para criar nossos produtos de luxo.